Continuous monitoring
Thanks to vehicle tracking systems, it is possible to provide continuous monitoring in every aspect, including last location, current status, battery level, odometer, speed, speed limit and driver ID. You can view various solutions and report through the IoT platform in our system.
Geographical Region Boundaries
You can create a geo-fence around important locations such as a school zone, operation area, etc. and receive notifications when your vehicles enter these geo-fences.
Authorization
You can easily meet your organizational requirements by making group authorizations for different security levels and delivery areas.
Fleet Management
You can schedule periodic maintenance such as oil change, filter change, tire check and receive notifications when the scheduled task is approaching.
Domestic Production
You can easily reach 100% end-to-end solution with the telemetry devices we manufacture in-house.
Temperature Monitoring
With our digital hardware solutions that require no calibration, you can facilitate real-time temperature monitoring in a cost-effective way.
GPS Tracking
You can track vehicles continuously and playback the route history of your vehicles in a breadcrumb trail.
Facilitate Maintenance
You can easily track maintenance activities and manage your fleet expenses by being informed about routine services simultaneously.
Platform Features
You can have all the solutions that fit your fleet's needs thanks to the hardware and software platform that is integrated into your fleet and works seamlessly.
Asset Tracking
You can easily monitor and track all the necessary monitoring to improve the safety, security, and utilization of your assets.
Smart Tags
You can create or import an unlimited number of placemarks for customer locations, employee addresses and other frequently visited places. Placemarks allow you to simplify your deliveries and set up more efficient routes. With smart tags, you can increase your productivity by quickly locating the nearest vehicle when needed.
API Support
Our GPS trackers with API support allow you to receive report data, make immediate changes to your fleet, and create custom dashboards by integrating with other corporate systems. In this way, you can increase the speed and efficiency of your organization.
Vehicle Tracking Systems

As Mahrek Technology, we offer trackable optimization methods on a single platform with our vehicle tracking solutions and provide more effective management processes.
User-Friendly Tracking Panel

With vehicle tracking systems, you can monitor your vehicles 24/7 on digital maps and easily access all detailed information and reports. Not only can you monitor your vehicles through our user-friendly tracking panel, but you can also increase the competitiveness of your business by accessing the right data at the right time. You can maximize the performance and efficiency of your vehicle and fleet management and save a lot of money on your current expenses.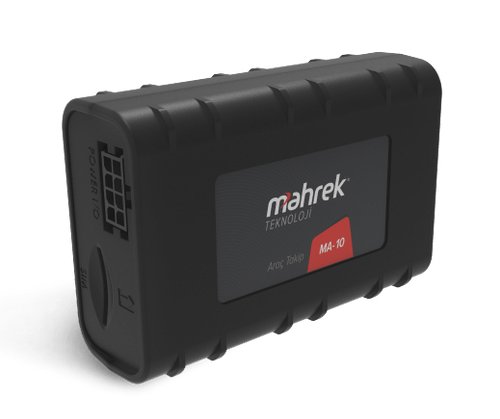 Standard Vehicle Tracking
Continuous tracking of location and address information on maps
Retrospective route display    
Speed Monitoring, Alarm and Reporting
Defining regions on the map and reporting when entering and leaving these regions
Distance (Km) Tracking
Motion Sensor (G-sensor)
Engine blockage 
Professional Vehicle Tracking
Continuous tracking of location and address information on maps
Retrospective route display  
Speed Monitoring, Alarm and Reporting
Defining regions on the map and reporting when entering and leaving these regions
Distance (Km) Tracking
Motion Sensor (G-sensor)
Engine blockage 
Emergency Button 
Driver Performance Analysis
Fuel Consumption Alarm and Reporting
Engine Speed Alarm and Report
Brake Usage Report
Door Opened/Closed Alarm
Driver Identification/Card Reading Alarm
Temperature Alarm and Report
Fuel Cap Opened/Closed
Tipper Raised/Lowered Alarm
Trailer Unhooked/Hooked Alarm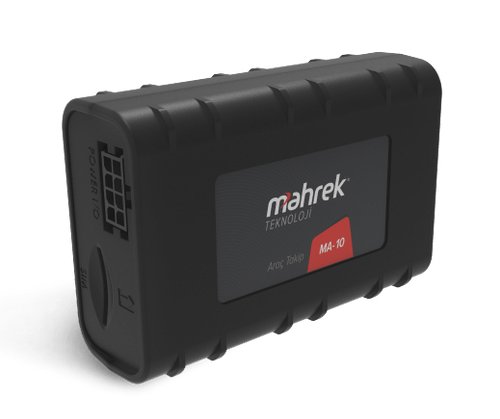 Rent A Car Tracking
Continuous tracking of location and address information on maps
Retrospective route display 
 Speed Monitoring, Alarm and Reporting
Defining regions on the map and reporting when entering and leaving these regions
Distance (Km) Tracking
Motion Sensor (G-sensor)
Engine blockage 
Emergency Button 
Driver Performance Analysis
Fuel Consumption Alarm and Reporting
Engine Speed Alarm and Report
Brake Usage Report
Door Opened/Closed Alarm
Driver Identification/Card Reading Alarm
Temperature Alarm and Report
Fuel Cap Opened/Closed
Tipper Raised/Lowered Alarm
Trailer Unhooked/Hooked Alarm
Device Battery Level Information
Device Removed Instant Alarm
3G-Fencing